When we were in Marrakech, we heard about the Ouzoud Waterfalls. Seeing the beautiful pictures of this impressive waterfall it was clear for us that we had to visit this location. The Ouzoud Waterfalls are Africa's second tallest waterfalls with a total height of 110m.  Located about 150km from Marrakech near the Middle Atlas Mountains, they are one of the most popular day trips from Marrakech, and probably one of the most visited and photographed tourist destinations in Morocco. There can be a lot of people, specially during summer.
From Ouarzazate we wanted to continue backpacking to Ouzoud. However, since we were traveling right after Eid-al-Adha, there were almost no Grand Taxi's around, willing to bring us there. Some were asking ridiculous prices, other plainly refused. The thing is that these Grand Taxi's are shared Taxi's and usually don't leave until they are full. Therefore we had to travel back to Marrakech with the CTM bus.
In Marrakech there are plenty of day-trips offered to the Ouzoud Waterfalls. We didn't feel like joining an organised trip, where we would probably get charged extra for guide etc. Instead we researched the possibilities to travel independently from Marrakech to Ouzoud, which led us 2 options. Either take a bus (which is rather slow) to Azilal and continue the last 27km with a Grand Taxi. Or take a Grand Taxi to Azilal and continue with another one to Ouzoud.
Since we were in the days after Eid-al-Adha we decided to rent a car instead for the rest of our stay in Morocco and drove ourselves to Ouzoud.
The sun had just set when we drove our rental car into the small town of Ouzoud. Along the road there were several people waving at us, trying to make us stop, in order to guide us to their riad. Since we don't like that kind of pushiness, we ignored them and drove on until we saw a sign; camping Zebra, where we rented a small cottage. We really loved the relaxed atmosphere, kind owners and fantastic food on this camping.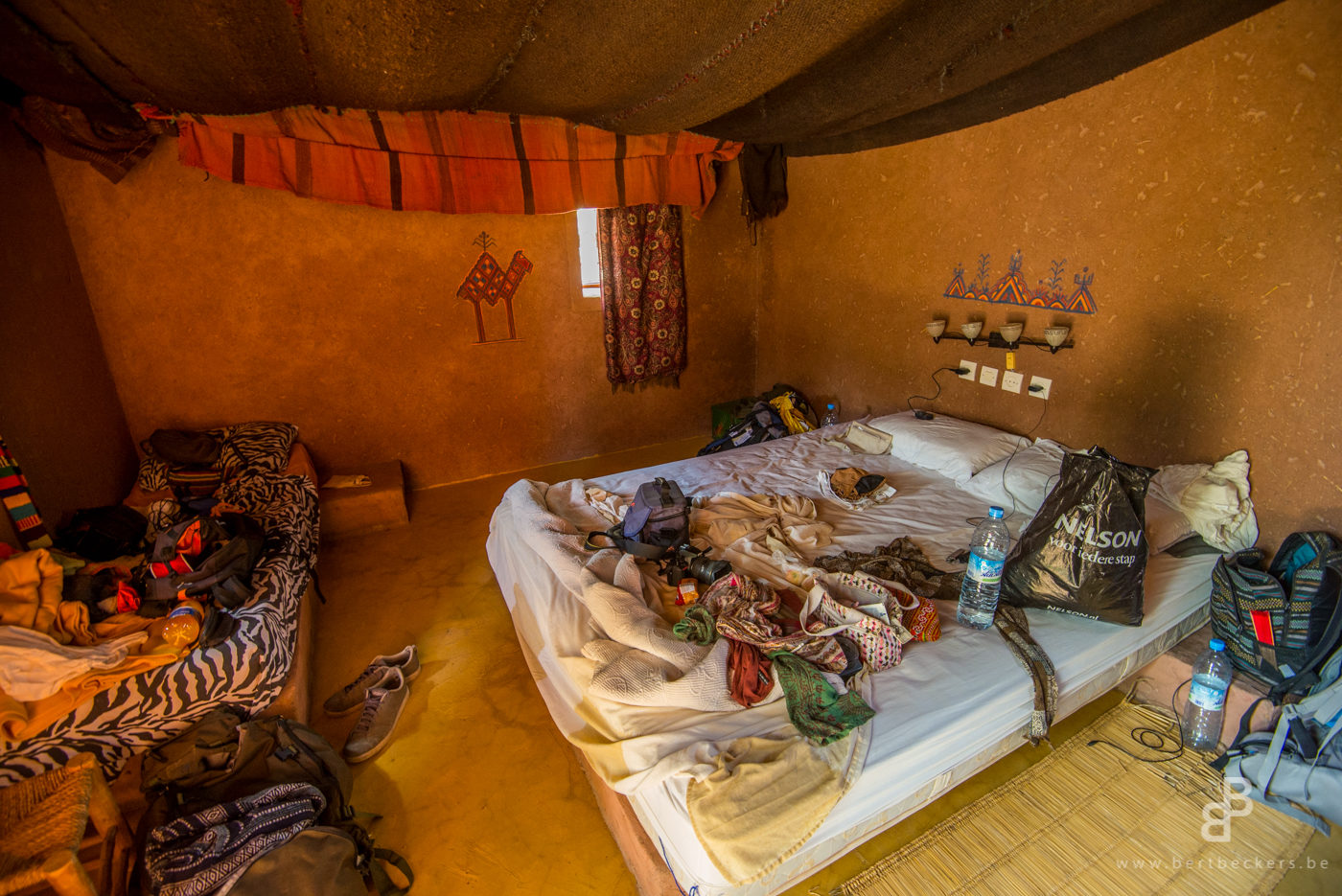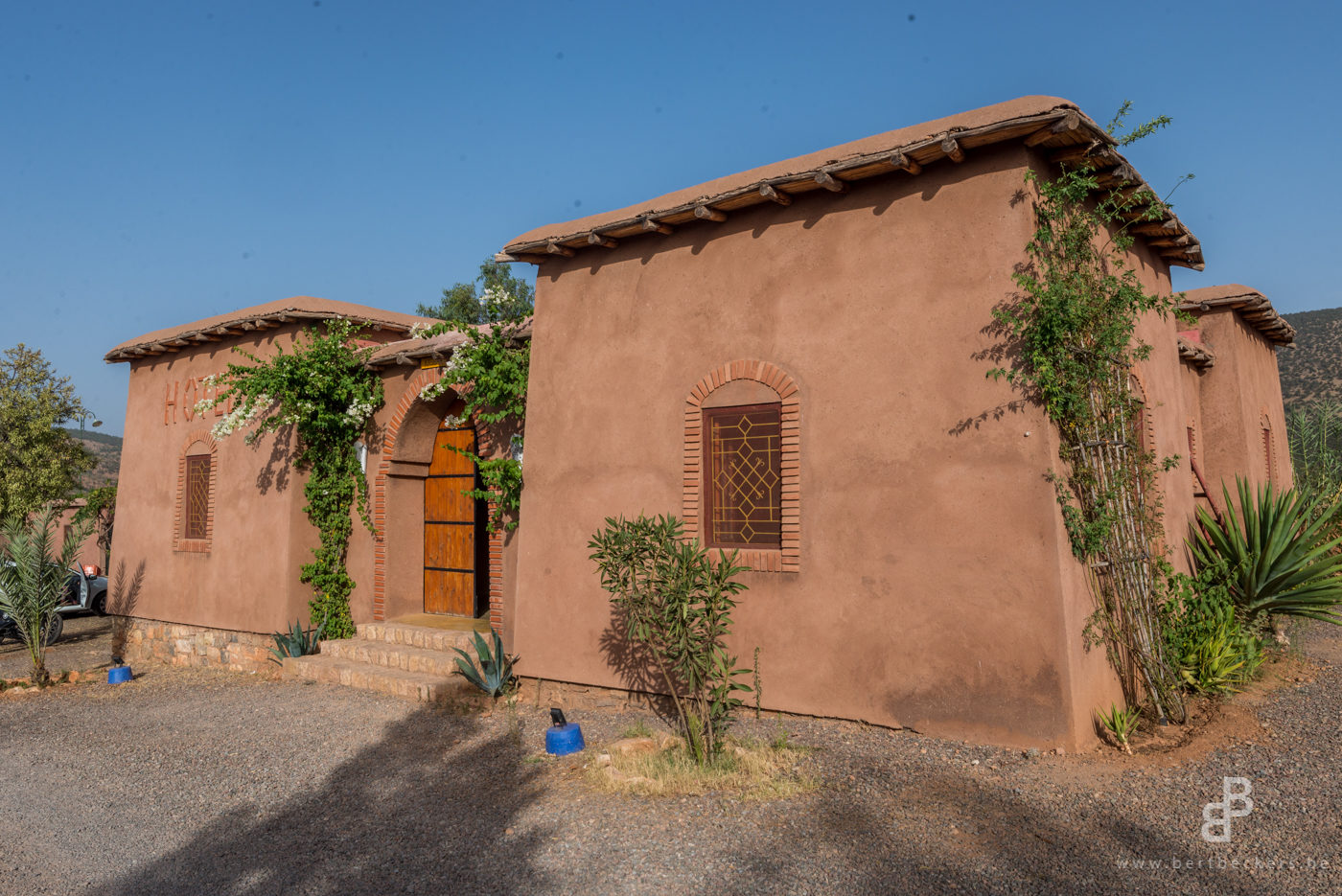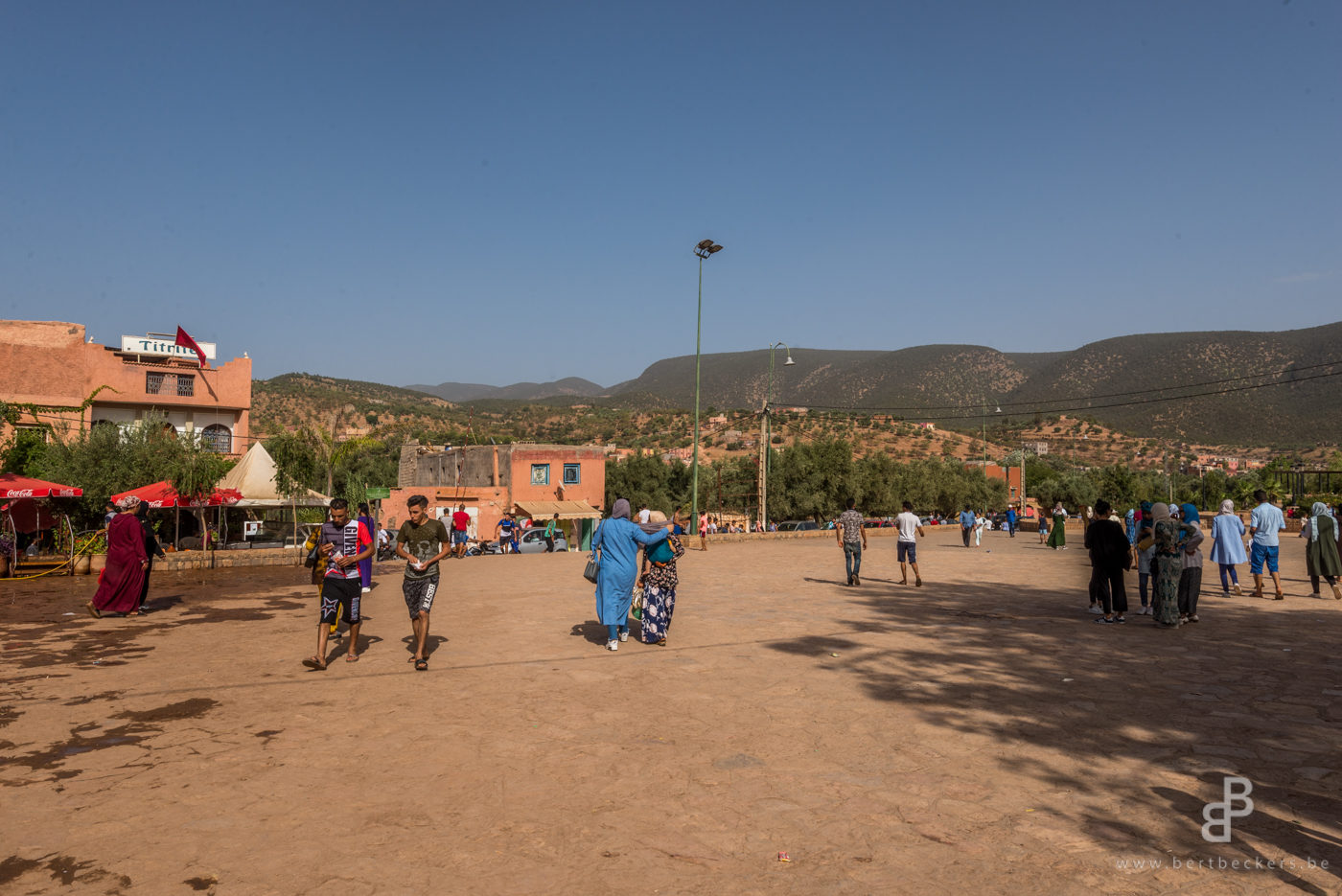 Visiting the Ouzoud Waterfalls is free of any charge and you don't need a guide to do so. There is a road with countless stairs to get down the foot of the waterfalls. Alongside the stairs there are plenty of shops and restaurants. Alternatively you can follow a hiking trail from the top of the waterfalls that will bring you down the river downstream. If you have the time, I recommend starting here as it will be much peaceful and calm walking down. And on the way up you can catch your breath at one of the many shops.
Down by the waterfalls it can be pretty crowded, specially during the summer. You'll see people climbing the rocks, swimming, jumping into the water from impressive heights and several boats that bring tourists as close as possible to catch the rainbows at the bottom of the waterfall. And of course the noise of the water falling down makes this all a very loud and busy place to be.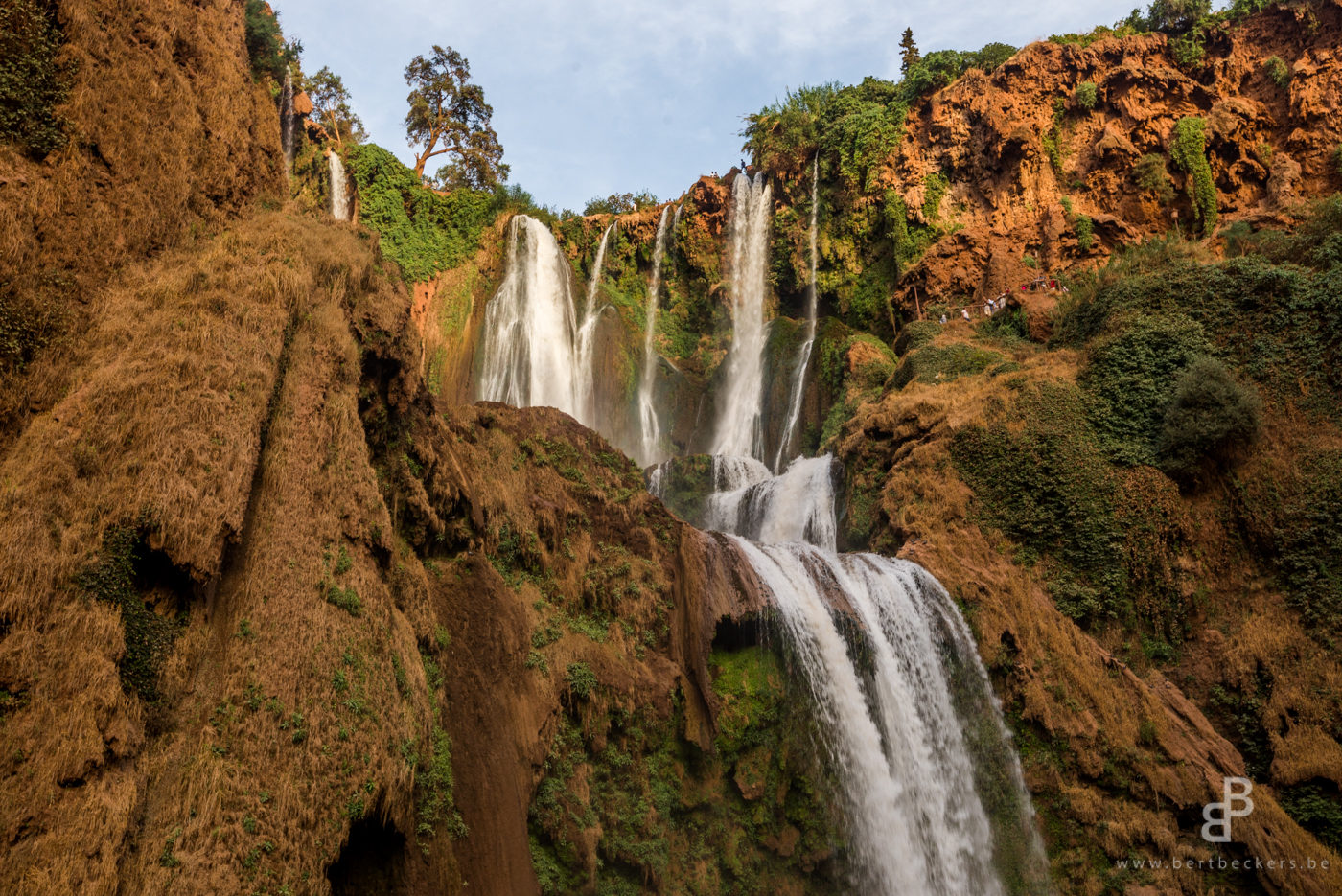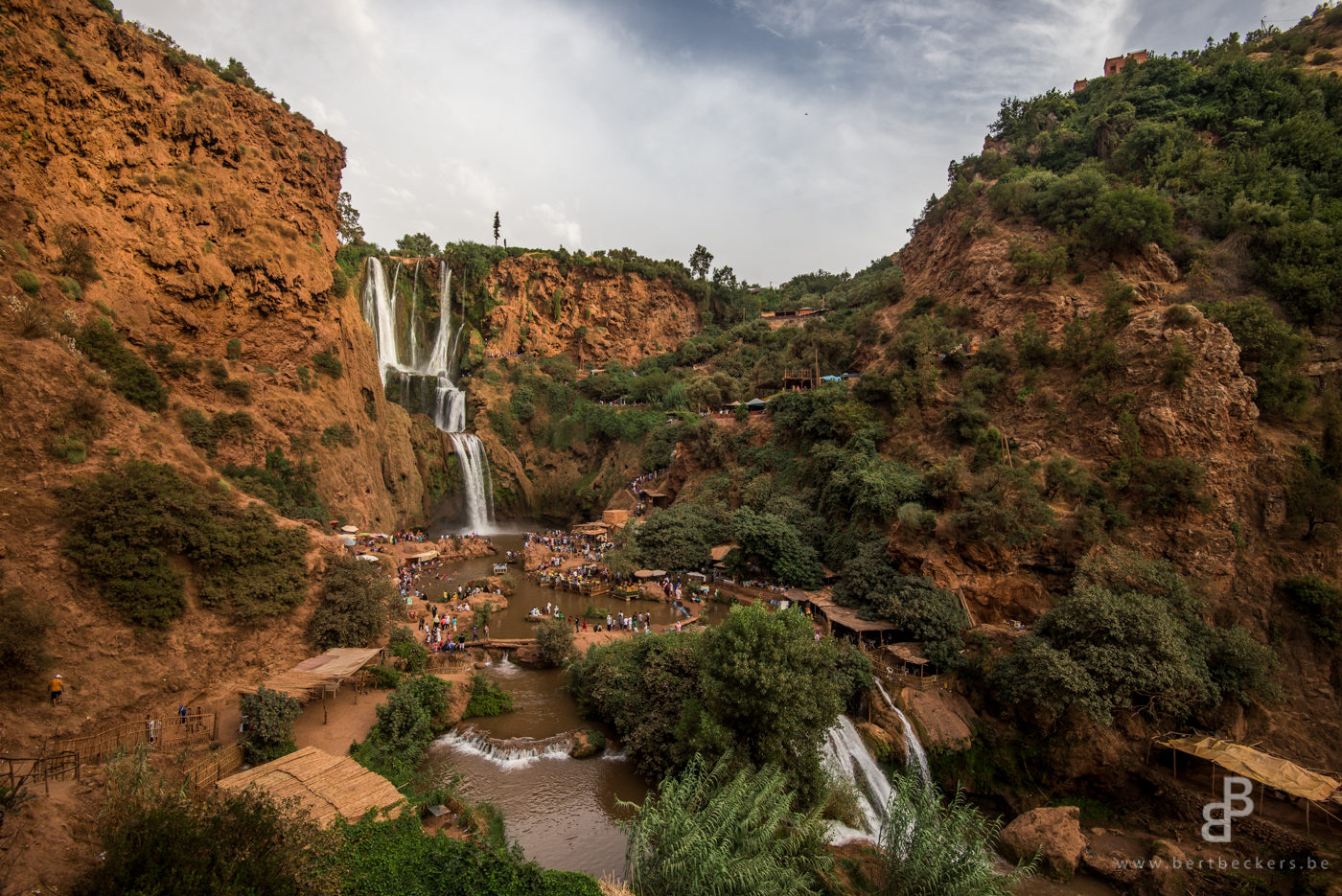 To escape the crowd, follow the river downstraim where you'll find a much more laid back area. It's a place where all kind of travelers, hippies and nomads hang out. There are a few shops, places where you can eat and drink and even a few places where you can rent a place to spend the night. Many people seemed to be camping around the area.